Akai EWI SOLO Electronic Wind Instrument
Ready for any setting, EWI Solo fuses all the expressive musical capabilities and control found in traditional acoustic wind instruments with a go-anywhere specification, for the beginner or seasoned pro alike.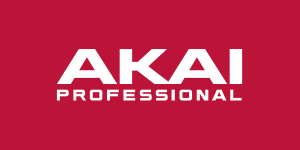 Customer Reviews
Review by
Happy Solo Owner
on
Great Instrument
I have played Clarinet and over the past year I started playing Saxophone (Alto, Tenor and Soprano). I love this instrument so much. The sound is great once you get it set up. It takes a few days to find your settings but once you do it is great. I wanted it mainly for practicing quietly. FANTASTIC INSTRUMENT!! I can be playing much quicker than I can on Saxophone (no reeds to deal with and cleanup is so easy/simple) and can play much longer very easily. This was the perfect instrument for me. Other EWI's to me were simply practice horns. The Solo is an instrument I could see playing in church or anywhere I want. The sounds are wonderful and connecting to headphone or my amp is so easy. The built in speaker is not extremely loud but is great for quiet practice. If you want it louder, hook it up to an amplifier or to a mixer. The sound through an amp is exceptional!!! There are several very helpful video's on the web to give you suggestions and help on set up. It is really simple setup and making changes connected to a computer using the app on the Akai web site or through the menus on the Solo. I have been looking for an EWI for at least 6-8 months and I could not be more pleased that I bought the Solo.